Chicago leads nation in home-price growth
27.07.2023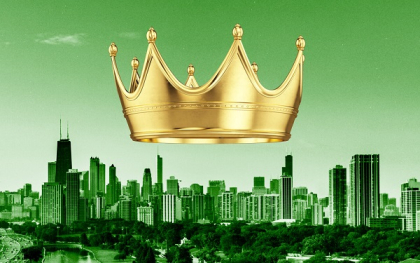 Single-family home values rose 4.6% year-over-year in May.
Home prices in the Chicago area grew faster than all other major U.S. metropolitan areas in May, putting the Windy City in unfamiliar territory after trailing almost all its peer market for much of the pandemic.
Single-family homes in the Chicago metro rose 4.6 percent year-over-year in May, illustrating the benefits of the city's slow-but-steady trajectory of housing value increases, Crain's reported, citing data from the S&P CoreLogic Case-Shiller Indices.
In April, Chicago ranked second in the nation in year-over-year home price growth at 4.1 percent, nipping at the heels of Miami. Since February, home price growth in the area has stepped up from a 3.6 percent clip, to 4 percent in March, then 4.1 percent in April before hitting 4.6 percent in May, each compared to the same month a year before.
Chicago's rise to a No. 1 ranking among 20 metro areas shows the upside of a market that's typically more resistant to volatile market shifts. Prices in the area increased during the post-pandemic housing boom, but not at the rate of other cities including Austin and Phoenix, which were among the leaders of an unprecedented nationwide surge in home values.
In May 2022, Chicago ranked 18th on the same list, prolonging a 61-month stretch in which it was ranked at or near the bottom. One year later, however, Chicago was one of just 10 metros that notched an upward bump in prices. Home prices nationwide also dipped 0.5 percent in May.
"During the pandemic, Chicago posted some of the lowest rates of home price appreciation," Core Logic economist Selma Hepp told the outlet, "and the recent strength reflects the region's relative affordability."
Chicago taking the top spot on the list is a win for the city, as it highlights its resilient residential real estate market. But the growth rate pales in comparison to the housing boom years. In May 2022, home prices jumped nearly 13 percent year-over-year. That marked 17 straight months of price increases of 10 percent or more in the Chicago area.
Last news